GET THE FREE EBOOK
Human Trafficking
Knows No Bounds
Welcome to a transformative journey where trauma is turned into powerful survival stories. Become part of a movement that empowers survivors of human trafficking to heal, grow, and thrive! Together, we can bring about a world where hope and possibility prevail, fueled by the invincible strength of Christ's love.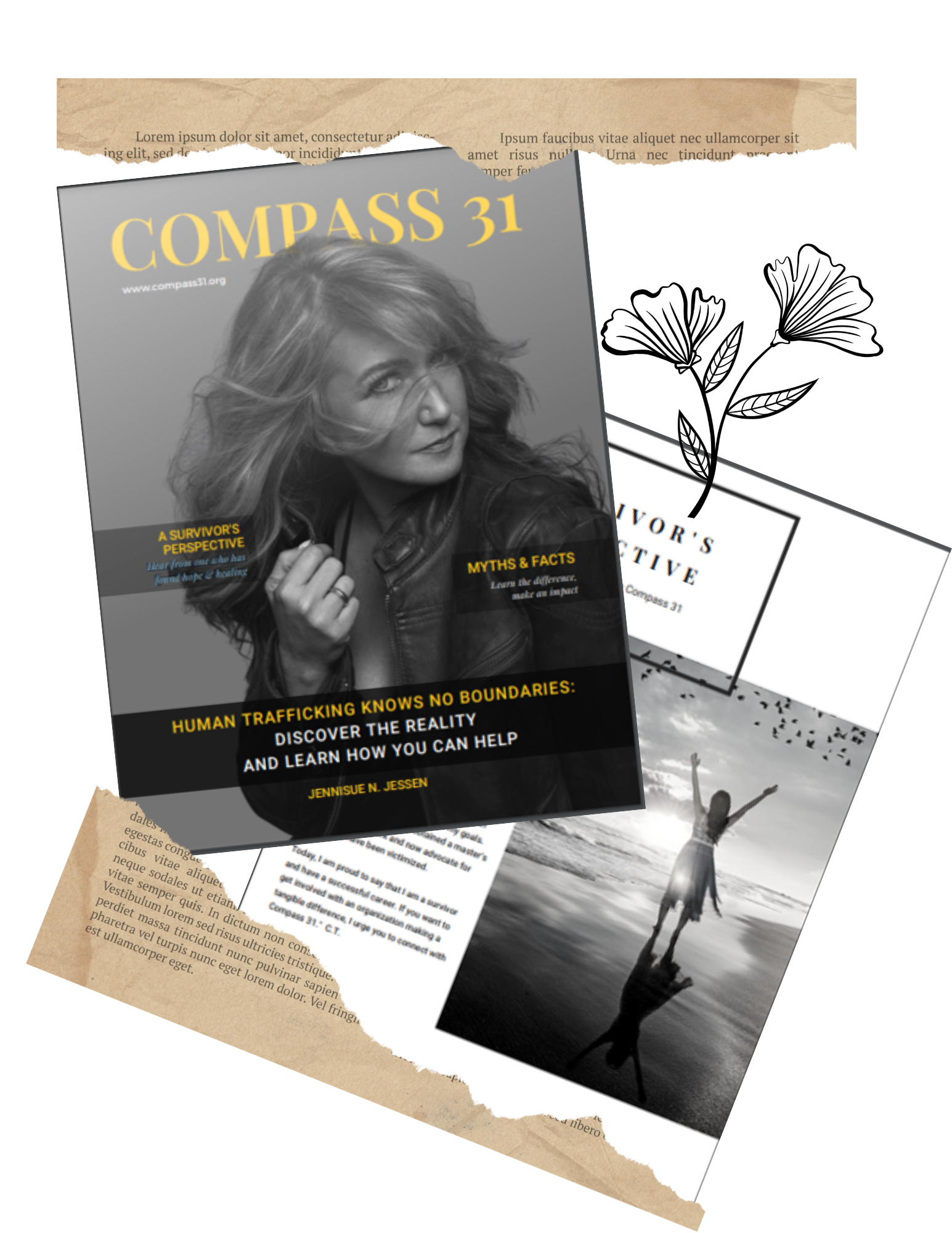 Transforming Trauma Into Powerful Survival Stories 
Introducing "Human Trafficking Knows No Boundaries," an exceptional eBook that goes beyond mere statistics. It is an inspiring call to action, designed to empower you and equip you with the knowledge and tools to make a real difference in the fight against human trafficking. In it, you will discover:
Practical Guidance:

Learn actionable steps you can take to support survivors and combat human trafficking effectively. From raising awareness to advocating for change, you'll find valuable strategies that empower you to make a tangible impact.

Resources and Tools:

Access a comprehensive collection of resources, including helpline numbers, support organizations, and educational materials. Equip yourself with the knowledge and tools needed to empower survivors and prevent human trafficking in your community.

Real Stories of Survival:

Gain unique insights into the experiences of survivors who have emerged from the depths of trafficking and reclaimed their lives. Their stories will touch your heart and inspire you to join the fight against this heinous crime.
Join the Movement: Discover how you can become an agent of change and create a more just world. Together, we can disrupt trafficking and create a future where survivors not only survive but thrive.